Blue World City Islamabad
Blue World City Islamabad targets people of every walk of life, providing four residential blocks that attract every class in terms of income. The installment plan is quite affordable, with a four-year payment plan and a 10% down payment. This project being situated near CPEC, the Chinese workforce is playing a huge role in the development of Blue World City Islamabad making it the first Pak-China residency.
* We will Get Back to you within24 hours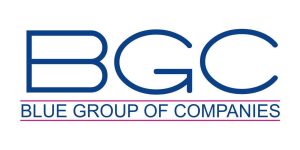 Blue World City Owners And Developers
Apart from that, China is playing a major role in the development of this project which will serve as a basis for strengthening Pak-China relationships in real estate marketing. Blue World City Islamabad Is A Project Executed By The Joint Venture Of Blue Group Of Companies And Imperium Group Of Companies. The Chairman Of This Mega Project Is Mr. Saad Nazir And Its Founder Is Mr. Nadeem Ijaz.
Blue World City Islamabad Project Details.
It is a mega project that has acquired around 100,000 Kanal land, which will be split into four segments of blocks. A blue world city has given high emphasis to the development of a commercial zone as well as a tourist zone. A commercial hub is being built between overseas and general blocks. The society is developing four residential blocks as
Blue World City Islamabad Location & Map
When we talk about the field of property and real estate, the most crucial factor is location. Veteran real estate investors always prioritize location and want to place their money where they know it will help them generate a certain profit on investment. Blue world city consists of four main megaprojects in the twin cities. The Blue World City is located on Moza Sihal's main Chakri road. Apart from Chakri Road, the BWC is situated on the outskirts of the Lahore – Islamabad Motorway, near to the CPEC route, the New Islamabad International Airport, and the Chakri Interchange. Blue world city's developers want to build this project overMore than 60000 kanals will be accessible in the future from all major Rawalpindi and Islamabad highways. 
Blue World City Master Plan
The Blue World City Master Plan is a perfect, well-designed, and well-executed plan that was developed with the help of prominent national and international developers and incorporates the most cutting-edge urban town planning concepts. Sehal is the Moza settlement of the blue World City. The major design for Blue World City shares the land into housing, farmhouse, and marketable areas. The size and arrangement of these plots, still, varies founded on the block. Blue World City Islamabad has acquired a total of 5000 Kanal, which will be divided into the following Residential Plot Categories:
05 Marla

08 Marla

10 Marla

1 Kanal

2 Kanal
Blue World City Nearby Places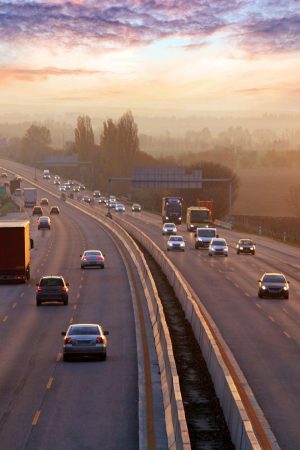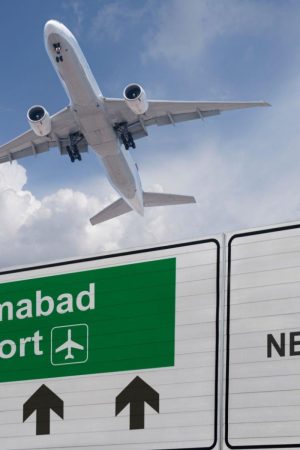 Islamabad International Airport
Attractive Features Of Blue World City
Water, Gas, And Electricity
It is really a project for every walk of life. The project has focused on two main aspects of life: the internal public transport system and a power plant to keep the Blue World City always bright. It is a grand township with every basic facility and offers a lavish lifestyle.
Commercial Hub – Schools & Colleges
Blue World City aims to develop into one of the largest commercial hubs in the country. Its location is very much close to the CPEC route. Due to this only and significant reason, a lot of commercial opportunities would be generated side by side.
Replica Of Blue Mosque – Turkey
Blue Mosque is originally situated in Turkey and was built during the Ottoman Empire by Muslim Architects.
Asia's Biggest Water Theme Park
This credit goes to Blue World City alone, which has claimed to have Asia's biggest water theme park. This will be an international standard park funded and developed by China.
Gated Community
Blue World City is a completely gated community for the purpose of providing foolproof safety and maximum security. Unrecognized strangers will not be allowed entry into Blue World City.
Sector And Jamia Mosques
The society has arranged sector-wise mosques. Every sector and block will contain a separate mosque so that people living in any sector can offer prayer and perform religious obligations in complete comfort.
24/7 Security
The first and foremost priority of Blue World City is to ensure the security of its residents. Blue World City promises not to compromise on the security of its residents, as well as visitors.
Wide Network Of Carpeted Roads
The developers of this beautiful society are working to construct a wide network of carpeted roads that will form a connection between all major areas of the society. The roads will be designed 40, 60, 80, and 120 ft. wide.
Public Transport
Blue World City has designed to launch an inter-city public transport system so that people within the premises of society can travel more conveniently.
Sewerage Treatment Plant
Health and hygiene are among the topmost priorities that are included in the master plan of Blue world city. The society has decided to install state of art sewerage treatment plants to ensure hygiene, health care, and cleanliness.
Water Filtration Plant
A healthy lifestyle of a society can be identified by the fact that does provide clean and pure drinking water to its residents or not. Blue World City is building a society that will provide facilities of clean drinking water with extra care.
Sports And Cultural Complex
Blue World City will have separate sports and cultural complexes to strengthen the healthy culture of games and sports. So, various types of sports courts, sports halls, and gymnasiums are to be built.
Oxygen Park And Lake
The society will construct an Oxygen Park and lakes which will attract tourism and amplify the beauty of this society as well. The oxygen park will be designed on a green theme that will impact the quality of health as well as the environment.
Adventure Club
For developing social connections, and improving community interactions, Blue World City will develop an adventure club. This adventure club will have a number of fun activities like horse riding, bike riding, paragliding, hiking, parachuting, and much more.
3D I-Max Cinema
The development plan of Blue World City contains the introduction of 3D I-Max cinemas that will be built on ultra-modern technology. This will provide the real taste of modern technology entertainment in society.
Safari Zoo
Safari Zoo is another unique evident in the field of a wide range of entertainment and recreation of Blue World City. The most exciting feature is the construction of Safari zoo wherein wild animals would remain uncaged.
40-Bed Hospital
Health care is one of the highly emphasized ingredients, which is the top priority of the developers of Blue World City. For this reason, a 40- bed fully equipped, the functional hospital is included in the planning.
Water Pools & Spa Clubs
The life of Blue World City residents will be upgraded and facilitated with lavish water pools and spa clubs. This feature will enable people of the city to get a number of refreshing treatments and therapeutic sessions.
Underground Electricity
Blue World City has pledged to ensure the underground power supply to its residents uninterruptedly. This feature will enhance the features of the development plan of this mega-project.
Blue World City, Pak-China Friendly City
Blue World City management has signed an agreement with the Chinese development company. China has made a big investment in the development of this housing society. This project will strengthen the Pak-China relationship.
Pak-China Investment
A Chinese company named Shan Jian Municipal Engineering has established an alliance with the Blue Group of companies with the aim to provide funding for this mega project. That is why we call it the first Pak China-friendly city.
Chinese Architecture And Development
Blue World City's infrastructure will continue Chinese development procedures for construction. The developers of Blue World City took inspiration and concepts of the design and architecture from various developed cities in China.
CPEC Route Proximity
CPEC Route is very much near and close to Blue World City. Closeness to the CPEC route will make trade easier. The majority of development in.
Accommodation For Chinese Residents
Since the CPEC route is in close proximity to Blue World City, a large number of Chinese people are expected to travel to Pakistan in the next few years. On the other hand, more than 10,000 Chinese nationals will come to join Pakistan for development and construction work.
Why invest in Blue World City Islamabad?
Location:
The location of Blue World City is a major factor that attracts the investors to invest in this society. It is located near Islamabad International Airport and in close proximity with the Chakri Motorway Interchange. Blue World City Islamabad to Kashmir Highway and Lahore-Islamabad M2 Motorway. 
NOC:
Blue World City Islamabad has approved its NOC from the District Council Rawalpindi. This enhances the value of any society as it becomes a trustworthy project when it has gained a legal status. So more investors plan to invest in a society that has an approved NOC.
Gated Community:
It is a gated community which plans to develop theme parks, infrastructure based on international design, 24/7 security and eco-friendly environment. 
Different payment plans fascinate the investors along with the facility of online verification and keeping a check on the application progress.   
You've Got Questions, We've Got Answers
(FAQs) About Blue World City
It is a housing society and a commercial project, situated at main Chakri Road, near the upcoming Ring Road, at a few minutes' drive from New Islamabad International Airport. It is a very huge project based on Chinese infrastructure and Turkish Architecture, with international replicas that will attract tourism in society. The upscale facilities will ensure a quality of life for its residents.
The owner of Blue World City is Mr. Saad Nazir. This project is being executed by the joint venture of Blue group of companies and Imperium group of companies.
Blue World City is NOC approved housing society by RDA. Therefore, the rumors about the illegal society are fake.
Blue World City is under development, and all the construction and development work has already begun. Construction of the grand opening gate has been completed. Moreover, Main Boulevard is also near completion. Horse Mascots, water theme park, and various other tourist attractions are under construction. Furthermore, Blue World City will be a completely developed society in the upcoming years.
Blue World City will provide all the basic utilities like gas, water, and electricity, etc. Other than that, it will also provide modern facilities to its residents so that they can enjoy a quality of life.
Don't find what you are looking for?
Get in touch
Blue World City Islamabad provides the chance of a lifetime for the people who are interested in investing in real estate. Affordable payment plans of the city make it more attractive for different investors according to their affordability. The legality of the Blue World City Islamabad cannot be questioned as its NOC is approved by RDA. If you are interested in investing in other housing societies like Park View City, Prime Valley, or NOVA City, visit the main office of Anzo Marketing located in the Blue Area Islamabad near D-Chowk.
If you have any querry reach out to us via the following contact information.
* We will Get Back to you within24 hours